so is ya family expanding a lil?!!
let phil&teds® help you adapt&survive™ with our world-famous double your buggy for free offer. To find out which bundle might suit you and your lifestyle the best, read on below...
looking for twins or siblings?
Enjoy the easy life with the voyager™ buggy & double kit™ bundle; the perfect combination of an uptown modular 4 wheel buggy together with most adaptable accessory there is!
Unleash the potential of your voyager™ inline® buggy & ride your way with 2 kids in tow! use the double kit™ to turn your buggy into an inline® double buggy - take two kids on one buggy within a single buggy footprint!
We even include newborn wedgies with the main seat and the double kit™, so you can get going from day dot and on through the toddler years!
buy voyager™ & double kit™ now!!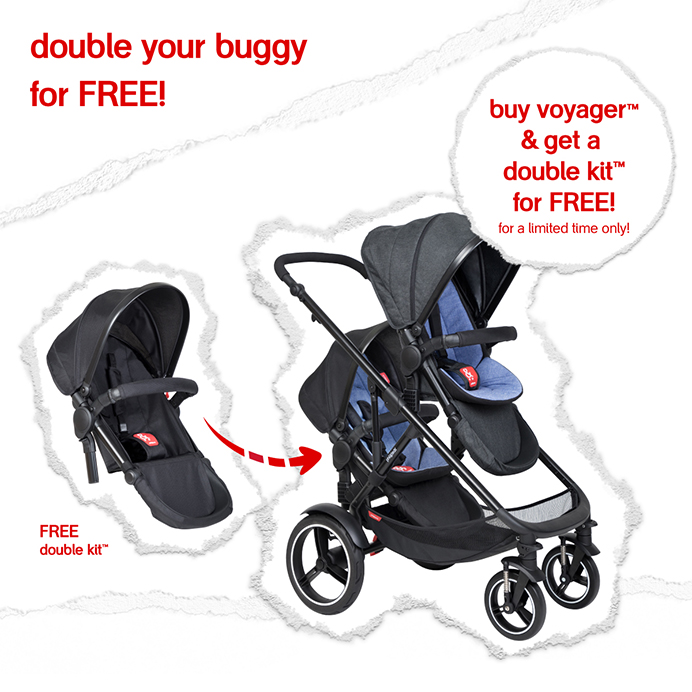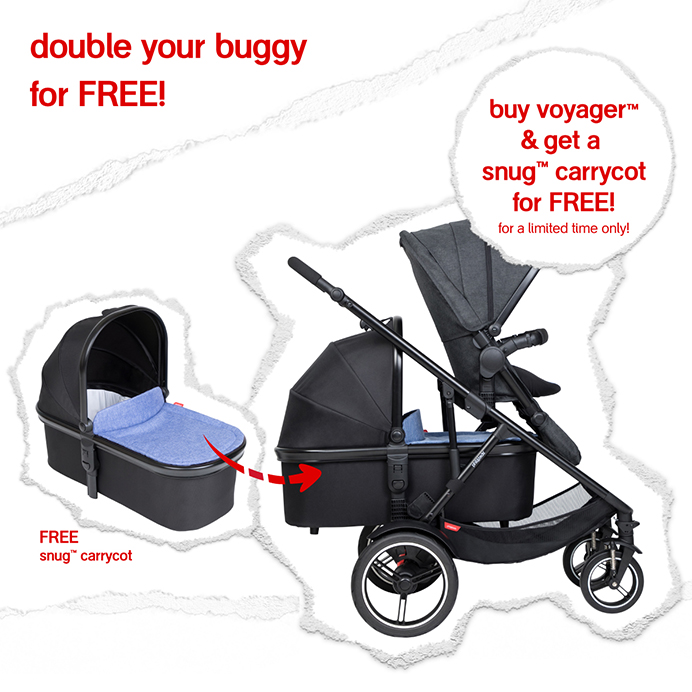 second one on the way?
If you're expecting another addition to your family, and you need to upgrade to take two, then voyager™ and snug™ carrycot is the perfect newborn & sibling combo! Perfect for parents who want a true carrycot cocooned feel for their newborn.
voyager™ and snug™ carrycot is also the perfect first child setup...use the snug™ carrycot for an adorable newborn parent facing experience, and you're future proofed with the included seat ready to go as they grow through the toddler years.
Mix and match locations depending on who needs that extra bit of attention. Our snug™ carrycot is even suitable for longer sleep times, so when little bro or sis need a nap, you can rest assured they're safe & sound in their snug™ while you're attending to the older one.
buy voyager™ & snug™ carrycot now!!